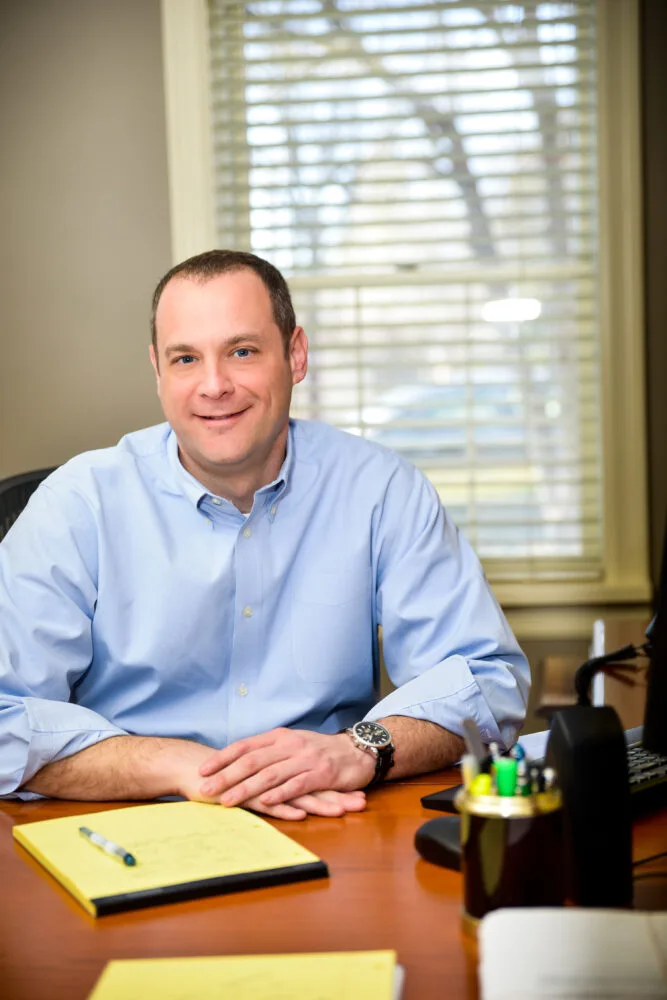 Legal Blog Post by Partner Matt Devoti
Teach Your Kids About the Dangers of Distracted Driving
Our teens and college students drive to and from campus, class, sports, band and play practices, and between our homes and jobs.  All the while, most of them have a phone in hand.  I know because my daughter is now driving and she carries her phone everywhere she goes.
Having said that, driving distracted is not just texting.  Driving distracted includes driving while talking on the phone, eating, looking at the dash to change the radio station or adjust the temperature, clipping your nails, or simply thinking about an upcoming test or meeting while driving your car around town.  Driving distracted includes any activity that takes your attention from your primary job while behind the wheel – driving your vehicle.
Now is the time to sit down with your kids and talk about safe driving practices.  However, before you do that, sit down and inventory our driving practices.  Be honest.  Ask yourself where you direct your attention when you're behind the wheel.  And, remember that you are the #1 teacher of your children.
Distracted driving is not just a teen problem.  This recent article highlights the dangers of distracted driving and discusses ways you can set the example for your teen driver.  Be a teacher to your kids.  Set a good example.
Matt Devoti is a partner with Casey & Devoti, a St. Louis-based personal injury law firm.  He handles a variety of personal injury cases with an emphasis on victims of drunk, impaired and distracted driving.  Matt and his law partner, Matt Casey, are also authorized speakers for EndDD.org's 'End Distracted Driving' Student Awareness Initiative.