One of the Top Law Firms in St. Louis Since 1983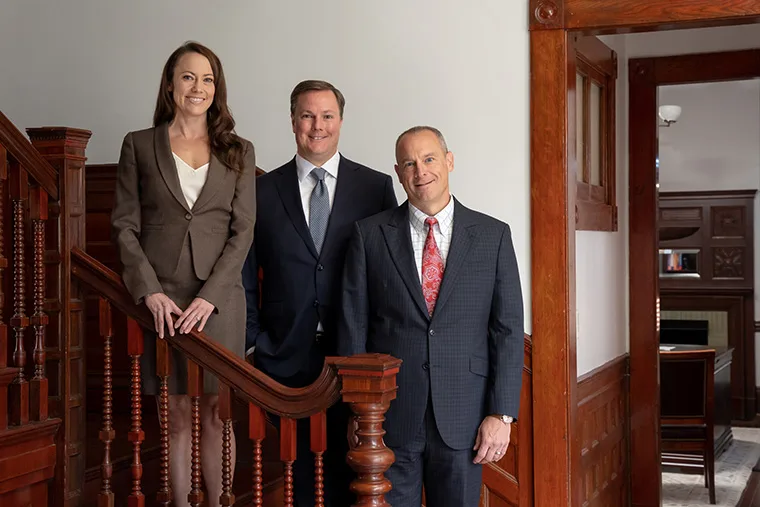 At Casey Devoti & Brockland, you're not a case number—you're a client. You'll know the difference from the moment you sit down with us after a personal injury experience. Unlike other top law firms in St. Louis, we keep things simple, open and honest. It's how we've been able to grow our firm without advertising and it's why our clients are quick to refer our serious accident lawyers to their friends and families.
Focused Experience
We pride ourselves on a practice built around shared experience. Simply put, we don't accept cases outside our skill set. This allows our attorneys to focus on what they do best, and gives our clients full confidence in their representation. Our people set us apart from most St. Louis law firms — we never build a case around a quick settlement. Our dedication and personal injury experience defines us as some of this city's best, poised to take every case to a jury and recover the maximum compensation you deserve.
View Our Practice Areas
Recognized Among the Top Law Firms in St. Louis
"Matt Casey was very attentive to my needs and my case. He knew how to explain the legal matters in terms that I understood and he patiently answered every question that I had."
"After I hired Matt Devoti, he and his staff hit the ground running in a professional and caring way. They promptly and truthfully answered any questions I had and kept me informed throughout my personal injury experience. Hopefully I will never need their services again, but if I do — they will be my first call."

"Hiring Matt Devoti was hands-down the best decision I ever made. I lived in Ste. Genevieve at the time and Matt would drive down from St. Louis to meet with me. I chose one of many St. Louis law firms as a client and left as a friend. If I ever need legal advice of any kind, I know I can call Matt any time."
"I was very satisfied with Matt Casey as my attorney. He was able to get me exactly what I expected. He truly cares about his clients and works hard on their behalf. I gladly refer Matt and his firm to anyone who needs a team of serious accident lawyers."

Exceptional Service
After a personal injury experience, a person should feel at ease with their legal representation. That's why founding partner Thomas Casey opened this practice to stand out from other St. Louis law firms by placing the values of honesty, integrity and a tireless work ethic first. In the decades since, our attorneys have distinguished Casey Devoti & Brockland as one of the top law firms in St. Louis. We understand you are likely facing a difficult time in your life, and we strive to be a source of comfort and stability. We make ourselves available at every opportunity to meet with you, answer your questions and support your recovery.
Community Engagement
Personal injury experience aside, our team of serious accident lawyers believes it's our responsibility to extend our tradition of personal service to the community we call home. Our team consistently volunteers our time and resources to worthy causes throughout the St. Louis area, from professional associations for St. Louis law firms to non-profit organizations. We believe that service to our community doesn't end with our practice in one of the top law firms in St. Louis — rather, we set aside our time to help all else we can.
Tell Us What Happened