In April 2018, Partner Matt Casey will finish his two-term stint as council member for the City of Richmond Heights, Missouri. For the past eight years, Matt has devoted his time and energy to the betterment of Richmond Heights – working with residents and the local business community on projects that will strengthen and grow the city for future generations.
When Matt first joined the council in 2010, the economy was slowly recovering from the economic downturn of 2008; investors had pulled out of several previously proposed projects. Over his eight years on the council, Matt and the other members were instrumental in approving several new retail and residential projects that turned blighted areas into thriving, revenue-generating showpieces for the city.
One project includes a $34 million mixed-use luxury apartment building on the site of a vacant church and school. Another project, currently under construction, includes a Courtyard by Marriott Hotel, a Starbucks and several other retail spaces. An outdoor mall development, previously only half finished, is now approved for phase two completion; and the council attracted Menards, a home improvement store, to redevelop a blighted tract of land.
In addition to revitalization projects, the council also worked on fiscal responsibility by increasing economies of scale. They recently passed a Joint Fire Command resolution, indicating the city's desire to build a joint fire command structure that would be operated jointly by Richmond Heights and four other neighboring cities.
While residents embraced most of the development, there were some projects that raised concerns. "Some neighbors were concerned about increased traffic and noise pollution with the mixed-use apartment project," said Casey. "As a group we had to carefully weigh the concerns of our residents against replacing a depressed area of the city with a more vibrant space." In the end, most of the city council agreed that the benefits of the new development outweighed the concerns.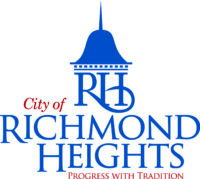 This is an example of the pragmatic work Matt is most proud of during his time on the council. "As a councilmember, my approach was always to carefully consider both sides of any issue or proposal.  I used a commonsense approach, always focusing on long-term solutions that would benefit both the city and its residents for years to come," reflected Casey.  "I was honored to work with great colleagues on the council and I'm very proud of the work we accomplished."
The City of Richmond Heights is located at the intersection of Interstates 64 and 170 in the heart of the St. Louis metro area; and has a diverse population of nearly 10,000 residents. As a lifelong resident of Richmond Heights, Matt is honored to give back to this community that is home to three generations of the Casey family.
Casey & Devoti is a St. Louis-based personal injury law firm. Together Partners Matt Casey and Matt Devoti have nearly 40 years of trial experience.  They handle a variety of personal injury matters, including:  car, truck and train accidents, victims of impaired and distracted driving, medical malpractice and birth injuries, product liability, slips/trips/falls, elder care and sexual abuse, Workers' Compensation, and wrongful death.  Matt and Matt proudly serve clients throughout metropolitan St. Louis, southeastern Missouri and southern Illinois.  If you or a loved one have been injured by the negligence of another, call the office today for a free, no-obligation consultation:  (314) 421-0763.