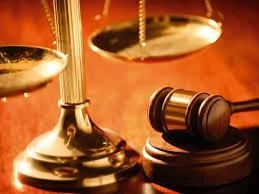 The attorneys at Casey & Devoti recently published a Step-By-Step Guide to Making a Personal Injury  Claim.  This is the fifth of ten posts in the series, which will highlight the various steps throughout the personal injury claim process.  We hope you find the level of detail informative.  If you would like a copy of the complete step-by-step guide, email us at info@caseydevoti.com.
If you have any questions or would like to discuss your specific situation, Matt Casey and Matt Devoti are happy to meet with you for a free, no-obligation consultation.
Step #5 – Making the claim
Many weeks and months have passed since your injury. You're feeling better, but not your old self.  You retained counsel and expect that your claim may be in a position to try to resolve in the future.  But, you're not sure of what's involved in making the claim or when the claim may be made.
So, what's involved in the making of your personal injury claim?
First, with a handful of exceptions, you must be finished treating those symptoms associated with your injury. There are two reasons for making a claim only after you've completed your medical care:
The permanency of your symptoms is an essential component in determining the value of your claim; and
The value of the treatment you receive is another important variable in setting value.
The symptoms resulting from the injury must be identified and classified. Symptoms may include pain, discomfort, numbness, tingling and loss of feeling.  Your pain may be further described, ranging from dull, gnawing and radiating to sharp and shooting.  You may also experience weakness, lack of strength or fatigue or some other symptom particular to your injury.
It's also important to identify the frequency and severity with which you experience the sensations. Some folks have constant complaints, present from the time they wake until the time they place their head on their pillow at night; others feel certain symptoms only when they engage in particular activities, like climbing steps, standing, sitting or reaching above their heads using vibrating tools.
Of course, some injuries result in symptoms that demand treatment into the indefinite future or, in the worst case, for the remainder of the victim's life.
Often, medical testimony is necessary to establish how and to what extent a victim will experience her symptoms. Most physicians are leery of directly working with their patients in putting together the appropriate statement; in such cases, your lawyer will collaborate with your doctor to memorialize his opinions in the correct form and format.
In Missouri, setting the monetary value of your treatment is not as easy as one might assume. Juries often hear two numbers at trial: (1) the amount charged by the victim's providers for her care and (2) the amount accepted by those same providers to resolve their account balances.  For all practical purposes, insurers typically only consider the "amount accepted" during pre-suit settlement negotiations.
Another variable to be considered is the effect the injury had on the victim's ability to work, labor and earn a living. Contact must be made with your employer to confirm these consequences.  Ideally, the employer will write a report confirming your position, duties and responsibilities, the physical demands of your job, your rate of pay and the dates which you missed from work because of the injury.  This data may be used to calculate the monetary loss you suffered as a result of your inability to work.
And, attention must be paid to various consequences that may result from an injury that may be difficult to value. These damages may include: embarrassment, humiliation, annoyance and frustration resulting from the harms caused by the negligent party's action.
Veteran personal injury counsel plays a key role in the valuation of these types of damages. Experienced trial counsel rely upon their experience trying and settling jury cases to estimate the value of these damages.  Our preferred way to express a value to our clients is to propose a range, meaning a spectrum in which a jury might value the type of damages at issue.
Only injury lawyers that have tried cases to a jury, spoken with jurors after their rendering of a verdict and traded experiences with other trial counsel can effectively value these types of damages.
Eventually, a formal claim will be made to the responsible party's insurer or corporate representative. The claim is submitted in writing, often in the form of a "package".
An effective package will include:
Reports from any governmental agency that investigated the occurrence;
Photographs of the vehicle, product or thing involved in the underlying occurrence;
Photographs of the scene of the occurrence;
Written documentation of every harm and loss claimed by the victim;
Copies of records describing relevant medical care and treatment provided to the victim;
Itemized billing statements corresponding to the medical records;
Reports from medical professionals connecting the harms claimed by the victim to the occurrence; and
Appropriate investigatory materials that support the victim's allegations of negligence and liability as well as damage.
The package is accompanied by a settlement demand. The settlement demand is the statement made by the victim's counsel indicating the amount of money the victim will accept to compromise or otherwise resolve her claim short of a lawsuit.
Counsel almost always makes the initial demand for more money than he believes the insurer or responsible party will eventually pay. In most cases, custom dictates a certain amount of negotiation prior to settlement.
Our practice in my office is to attempt to resolve the case prior to suit through the transmission of a settlement package. Suit is then filed if a reasonable result cannot be reached or our client is simply not satisfied with the last offer following discussion with counsel.