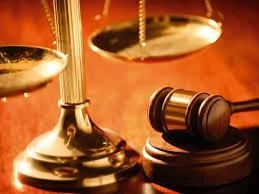 The attorneys at Casey & Devoti recently published a Step-By-Step Guide to Making a Personal Injury  Claim.  This is the fourth of ten posts in the series, which will highlight the various steps throughout the personal injury claim process.  We hope you find the level of detail informative.  If you would like a copy of the complete step-by-step guide, email us at info@caseydevoti.com.
If you have any questions or would like to discuss your specific situation, Matt Casey and Matt Devoti are happy to meet with you for a free, no-obligation consultation.
Step 4 – Finding a lawyer
You suffered an injury as a result of poor choices made by another. How the injury happened doesn't matter.  You're hurt, have questions, feel overwhelmed and want direction as to your rights and responsibilities.
You need to speak with a lawyer. But, you've never been in this situation before and are not sure how to start searching for counsel that can efficiently and effectively help you.
There are several good ways to find a lawyer, the best of which may be through word of mouth. For instance: Do you know someone who's been injured and retained counsel?  Start with that person.  They're your best resource as they have personal experience dealing with legal counsel in a situation similar to that which now confronts you.  Ask that person what:
They liked about their lawyer;
They believe the lawyer did well;
Their constructive criticisms of their former counsel; and
They think about his communication skills.
Do you have a lawyer in the family or one who's a close friend? That person is also a good resource.  Some of our best referral sources are defense lawyers – folks who've been our adversaries.  They've watched us work up cases, take depositions and, in many cases, try a matter to verdict before a jury.
In today's world, the internet is also a potential source. But, beware.  Some lawyers are masters at creating an electronic profile unsupported by real world experience.  In this situation, you must carefully interview counsel.
Remember, you are a consumer – a consumer of legal services. Any lawyer you retain works for you.  You are the employer and, like any potential employer, must question candidates to ensure their fit with you and your situation.  The interview should be face-to-face.  And, you must get answers to the following questions before retaining counsel:
What is your experience handling my kind of matter?
What do you see as the main challenges to me being successful in my case?
How versed are you in the medical issues that exist?
Who will be handling my case? What is your role in my matter?
What is your experience trying cases to a conclusion before a jury?
Success at trial is important. But, don't be swayed by a gaudy "won-loss" record.  Some lawyers refuse to try difficult cases.  Others threaten to withdraw from a case if the client refuses to accept the last pre-trial settlement offer.  An anecdote about a successful advertiser in town suggests that as a young lawyer the advertiser would tell his clients how excited he was to try their case as he had never tried a case before; of course, the clients would take the last, best offer and resolve their dispute.
And, of course, you can always reach out to those advertisers – the lawyers who dominate television, billboards and the sides of buses. Stay away from these folks; they are first and foremost businessmen.  Their practice isn't dependent upon you and the quality of legal provided by them to you.  They rely on the strength and volume of their advertising to sustain their practice – not the referral of former clients, other lawyers, friends, family and the community at large.
Next Up:  Step #5 – Making the claim