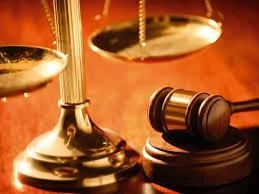 The attorneys at Casey & Devoti recently published a Step-By-Step Guide to Making a Personal Injury  Claim.  This is the third of ten posts in the series, which will highlight the various steps throughout the personal injury claim process.  We hope you find the level of detail informative.  If you would like a copy of the complete step-by-step guide, email us at info@caseydevoti.com.
If you have any questions or would like to discuss your specific situation, Matt Casey and Matt Devoti are happy to meet with you for a free, no-obligation consultation.
Step 3 – Caring for Yourself
You are injured because someone chose to act in an irresponsible manner. You went to the emergency room after the event, but you continue to hurt.  In fact, you're experiencing symptoms that interfere with your ability to do those things demanded of you on a daily basis.
What do you do?
In short, you must care for yourself. Your priority – your primary job – in the days, weeks and months after an injury is to do everything in your power to get better.
How do you that? Well, first, you must seek appropriate medical care and treatment, acting as you would if you didn't have a personal injury claim.  In sum, you must act as you would if you're weren't hurting because someone else harmed you.
For most folks, that means making an appointment with your family physician. For others, it may mean establishing care with a primary care physician or visiting your local urgent care center.  Do so and, when you speak with your physician and her staff, be prepared to be as specific as possible about:
Those parts of your body where you're experiencing symptoms;
Those symptoms that you're experiencing;
When you're experiencing the symptoms; and
How those symptoms affect those things you do on a daily basis.
It is important to be as detailed as possible about what parts of your body are bothering you. Telling your provider that "my low back hurts" doesn't shed much light on your condition.  You must be specific; for instance, "my low back bothers me; I have a dull pain that starts at my beltline, moves through my butt, around my right hip and down my thigh to my right knee".  Such a description assists your provider in diagnosing your condition and helping you find a solution to your problem.
Further, be prepared to identify all symptoms that you experience. It's important to tell your providers of pain you feel.  But, it's equally as important to tell her of other symptoms that trouble you, whether those are numbness, tingling or shooting sensations, weakness or tiring unusually quickly or whatever bothers you.  However, do not exaggerate, embellish or amplify your symptoms.
Based upon her examination and conversation with you, your doctor will recommend a certain course of treatment. It is imperative – absolutely essential – that you follow all recommendations made by your providers, including those for tests, referrals to specialists and direction as to therapy.  Provide advance notice to the provider if you cannot make an appointment and promptly reschedule.
Finally, handle your medical expenses as you would if you didn't have a claim. If you have health insurance, direct your provider's billing office to submit their charges through your health insurer.  Pay any co-pay or deductible for which you're responsible.  Keep track of any money you pay out of pocket and account balances that you're not able to pay as you go.
You do have options if you don't have health insurance. Many providers will work with you on a payment plan.  Those same providers may also agree to treat you on a "lien basis" once they learn that you were injured as a result of someone else's conduct.  Speak with a lawyer about the provider's rights and your responsibilities should treatment be provided under a lien.
Next Up:  Step #4 – Finding a lawyer