According to the National Fire Protection Agency (NFPA), while 32 percent of home heating fires involve space heaters, they are involved in 79 percent of home heating fire deaths.
The peak months for home heating fires are December, January and February. The NFPA cautions the public to practice safe home heating behaviors by following these electric space heater safety tips:
Electric Space Heater Safety
Never operate a heater you suspect is damaged. Inspect the heater, cord and plug before using.
Have a three-foot "neutral zone" around space heaters that is free of any combustible materials – such as bedding, clothing, furniture or curtains.
Supervise children around space heaters.
Only purchase portable heaters with a safety certification mark and an automatic shut-off feature (in case it tips over).
Never leave the space heater operating unattended or when you are sleeping.
Place space heater on stable, flat surface.
Plug power cords directly into outlets and never into an extension cord or powerstrip.
Inspect the heater periodically while operating. If the heater, plug, cord, wall outlet or faceplate become hot to the touch – discontinue use immediately.
Never run cords under rugs or carpet – as this can damage the cord and cause a fire.
To avoid electrocution, keep portable heaters away from water and NEVER touch a heater if you are wet.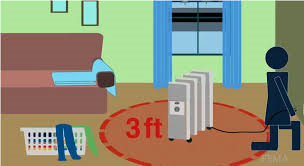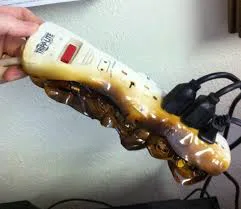 Casey & Devoti is a St. Louis-based personal injury law firm. Together Partners Matt Casey and Matt Devoti have nearly 40 years of trial experience.  They handle a variety of personal injury matters, including:  car, truck and train accidents, victims of impaired and distracted driving, medical malpractice and birth injuries, product liability, slips/trips/falls, elder care and sexual abuse, Workers' Compensation, and wrongful death.  Matt and Matt proudly serve clients throughout metropolitan St. Louis, southeastern Missouri and southern Illinois.  If you or a loved one have been injured by the negligence of another, call the office today for a free, no-obligation consultation:  (314) 421-0763.