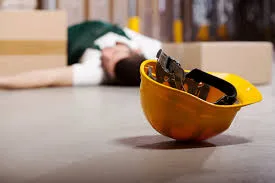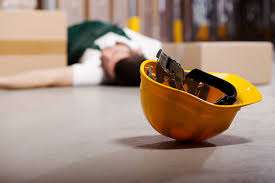 Workplace accidents happen all the time. In some cases, these accidents can be deadly.  Per the U.S. Bureau of Labor Statistics, there were 4,836 fatal work injuries in 2015 – not counting active members of the U.S. Armed Forces.  Some professions are inherently more dangerous than others and come with a higher risk of injury and death.   A recent article posted on the CNBC website highlights the most dangerous jobs – based on the number of deaths per 100,000 workers:
#10 Supervisors of landscaping, lawn service and ground-keeping workers
#9 Electrical pole line installer and repairer
#8 Farmers, ranchers, agriculture managers
#7 Truck drivers
#6 Structural iron and steel workers
#5 Refuse and recyclable materials collectors
#4 Roofers
#3 Aircraft pilots and flight engineers
#2 Fishing and fishing workers
#1 Loggers workers
Workers' Compensation is meant to provide protections and benefits to any one injured on the job, no matter how knowingly dangerous the position is. In fact, under Missouri law, any company with 5 or more employees is required to carry Workers' Compensation insurance.  And, all construction companies, regardless of size, must carry the same Workers' Compensation insurance.
Any full or part-time worker injured on the job is entitled to compensation for medical expenses, lost wages, and other damages. In the event of a workplace death, Workers' Compensation insurance may cover survivor benefits or funeral expenses.  In every instance, any employee should be entitled to make a Workers' Compensation claim without fear of retaliation by their employer.   All employees, especially those working in a high-risk profession, should be familiar with their company's Workers' Compensation coverage and know how to file a claim.
Sometimes employers deny claims or discontinue benefits before a worker's injury has been adequately addressed. The laws governing Workers' Compensation benefits vary greatly by state; and the benefits can change from year to year.   If you have trouble filing a claim or your employer discontinues coverage before you are finished treating an injury, contact a personal injury attorney with experience handling Workers' Compensation claims in your state.
Casey & Devoti is a St. Louis-based personal injury firm.  Our partners, Matt Casey and Matt Devoti, are seasoned litigators who together have nearly 40 years of trial experience.  They specialize strictly in personal injury matters, such as:  car, truck and train accidents, victims of impaired and distracted driving, medical malpractice, birth injuries, product liability, slip/trip/fall injuries, elder care and sexual abuse, Workers' Compensation (Missouri and Illinois), and wrongful death.  If you or a loved one has been injured by the negligence of another, call our office today for a free, no-obligation consultation:  (314) 421-0763.