Legal & Safety Blog
By Matt Devoti
Utah Becomes First State to Lower BAC to .05
Much Needed Legislation or Governmental Overreach?
Earlier this Spring, Utah Governor Gary Herbert signed a bill lowering Utah's "driving under the influence" level from .08 to .05 blood alcohol content (BAC). Utah's BAC threshold is now the lowest in the nation, sparking controversy in that state.
Debate over the bill was contentious. Proponents assert that the lower rate would "prevent drinking drivers from getting behind the wheel in the first place" while prioritizing highway safety.  According to them, the law sends a message that Utah does not tolerate drinking and driving.  In signing the law, Governor Herbert announced: "I believe [the legislation] is good policy and this new policy will in fact save lives".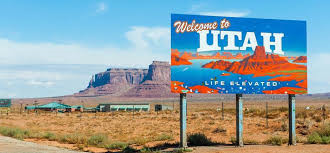 Opponents chastised the bill, claiming that the legislation damages Utah's burgeoning tourism industry and "moderate, responsible and social drinkers" while doing little to make the roads safer. For instance, a spokeswoman for the American Beverage Institute pointed out that over 77 percent of alcohol-related fatalities in that state are caused by people with BACs of .15 and above.  These folks assert that the legislation criminalizes "perfectly responsible behavior" while failing to target hard-core drinkers who cause the vast majority of drunk driving fatalities.   A new ad campaign warns tourists: "Come for vacation, leave on probation".
So, how much booze can you safely consume without surpassing Utah's .05 BAC threshold? According to the National Highway Transportation Safety Administration, a 120 pound woman reaches .05 BAC after consuming two drinks in one hour; a 180 pound male reaches the mark after 3 drinks during that period.  The National Transportation Safety Board has recommended the .05 BAC limit since 2013; Utah is the first state to adopt the recommendation.
The law will go into effect in 2018.
What do you think? Does the law unfairly target moderate, responsible and social drinkers?  Or is it an appropriate step to stop you from getting behind the wheel after drinking beverages that interfere with your ability to drive?
Matt Devoti is a Partner with Casey & Devoti, a St. Louis-based personal injury law firm.  Together, Matt and his law partner, Matt Casey, have nearly 40 years of trial experience.  They handle a variety of personal injury matters, including:  car, truck and train accidents, victims of impaired or distracted driving, medical malpractice and birth injuries, product and premises liability, elder care and sexual abuse, Workers' Compensation, and wrongful death.   If you or a loved one have been injured by the negligence of another, contact our office for a free consultation:  (314) 421-0763.