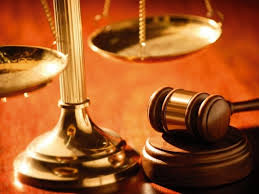 A man represented by Casey & Devoti, a St. Louis-based personal injury firm, was successful in his case arising from a motor vehicle crash with an on-duty St. Louis City Police Officer.  A jury in the City of St. Louis awarded the man $185,000 following a three-day trial that concluded on May 2, 2018.
On June 5, 2015, the firm's client was driving his Jeep Wrangler in the City of St. Louis heading southbound on Grand Avenue. When he approached the intersection of Osage Street, the traffic signal turned yellow and he stopped at the signal.  Seconds later, a Chevy Tahoe driven by an on-duty St. Louis City Police Officer rear-ended the Jeep Wrangler.  The client testified since the light had turned yellow as he approached, he felt he had plenty of time to safely stop at the intersection.  The officer testified the Jeep Wrangler abruptly stopped and he felt the Jeep could have proceeded safely through the intersection.  It is important to note, the officer also admitted to looking down at his computer moments before the impact.
Casey & Devoti Partner, Matthew Devoti, showed that his client sustained neck injuries that resulted in left-side neck pain, as well as numbness, tingling and weakness in his left-hand. The client's neurosurgeon recommended surgery, but the client postponed the surgery after the symptoms stabilized.  The client is advised to return when the symptoms worsen.
The judge in the case asked the jury to compare fault as part of its verdict. The jury of 12, all St. Louis City residents, found in favor of the firm's client and found the police officer 100 percent responsible for the crash.  The jury awarded the client $185,000 to compensate for the injuries and losses he sustained from the officer's negligence.
Casey & Devoti is a St. Louis-based personal injury law firm. Together Partners Matt Casey and Matt Devoti have nearly 40 years of trial experience.  They handle a variety of personal injury matters, including:  car, truck and train accidents, victims of impaired and distracted driving, medical malpractice and birth injuries, product liability, slips/trips/falls, elder care and sexual abuse, Workers' Compensation, and wrongful death.  Matt and Matt proudly serve clients throughout metropolitan St. Louis, southeastern Missouri and southern Illinois.  If you or a loved one have been injured by the negligence of another, call the office today for a free, no-obligation consultation:  (314) 421-0763.