Casey & Devoti is proud to announce that partner Matt Devoti has been reappointed by the Supreme Court of Missouri to serve as a member of the Regional Disciplinary Committee for Region XI.  Matt's renewed appointment is a four-year term, which became effective January 1, 2014.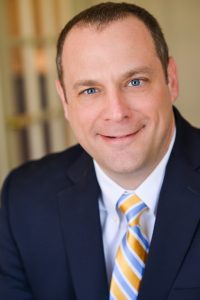 Matt Devoti previously served as a member of the Disciplinary Committee for Region XI and is proud of the work the committee does to ensure ethical practices of the lawyers in that region.  "It is a privilege to be entrusted by the Missouri Supreme Court to uphold the ethical standards of the law profession," said Matt Devoti.  "I'm honored the Court was pleased with my service and I look forward to serving another term on the committee."
The role of the committee is to investigate the facts regarding an ethics complaint and determine whether "there is probable cause to believe that the individual under investigation is guilty of professional misconduct." The committee then makes recommendations regarding the complaints, which are passed on to the Office of Disciplinary Counsel for formal action. The Region X Committee covers those lawyers who practice in the St. Louis region.
According to its website, the Office of Chief Disciplinary Counsel is an agency of the Missouri Supreme Court and is responsible for investigating allegations of misconduct by lawyers, prosecuting the cases where a lawyer's misconduct poses a threat to the public or to the integrity of the legal profession, and maintaining current records of disciplinary information for lawyers licensed to practice law in Missouri.
When lawyers enter the practice of law in Missouri, they obligate themselves to uphold the law and to abide by the Rules of Professional Conduct governing members of The Missouri Bar. The purpose of attorney discipline is to protect the public and the administration of justice from attorneys who have not discharged their professional duties to clients, the public, the legal system, and the legal profession. The professional conduct of attorneys is governed by Supreme Court Rule 4 and the discipline process is governed by Supreme Court Rule 5.
For over 30 years, Casey & Devoti has diligently protected the rights of its clients with honesty and integrity.  Our lawyers are dedicated to providing individuals and small companies with first-class, professional and aggressive legal representation.  Our lawyers have extensive trial experience representing clients in matters such as, automobile and truck accidents, medical malpractice, product liability, premises liability and commercial disputes.  Casey & Devoti proudly serves the greater St. Louis metropolitan area, southeastern Missouri and southern Illinois.