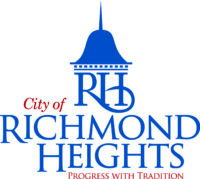 Casey & Devoti is pleased to announce the re-election of partner, Matthew Casey, to the Richmond Heights City Council.  This will be Matt's second term as a Richmond Heights council member.  The City of Richmond Heights is located at the intersection of interstates 64 and 170 in the heart of metropolitan St. Louis.  It has a diverse population of nearly 10,000 residents.
"I'm pleased to represent the citizens of Richmond Heights as we honor our city's past and embrace its progressive future," said Matt Casey.  "There are many opportunities ahead of us. I look forward to working with the council, the residents and the local business community on projects that will strengthen and grow our community for future generations."
Matt Casey is a fourth-generation St. Louis attorney.  He holds an undergraduate degree from Boston College and a law degree from St. Louis University School of Law.  He is a trial lawyer specializing in personal injury law along with his partners, Matthew Devoti and his father, Thomas Casey.  Matt is a life-long resident of Richmond Heights and is a member of The Little Flower Catholic Church, where he also volunteers his time and talents.  Previously, Matt served on Little Flower's parish council and he currently serves on its steering committee.  He and his wife, Becky, have two children.
Casey & Devoti has a long history of public service.  Matt Casey's father, Thomas Casey, previously served on the Richmond Heights City Council and he served as the city's Prosecuting Attorney for many years.