Casey, Devoti & Brockland is pleased to announce that Partner Anne Brockland has received the American Association of Justice (AAJ) 'Above and Beyond' Award.  Anne was recognized this week during the national organization's 2020 virtual annual conference.
The award recognizes AAJ members who have made exceptional contributions to sustain and strengthen the organization.  Anne has been a dedicated member of the AAJ for many years and has served on the Board of Governors and the Trial Lawyers Care Committee since 2017.  Learn more about Anne and her dedication to personal injury trial work and advocacy on our website.
The AAJ was founded over 70 years ago as a national plaintiffs' lawyer association and the world's largest trial bar. The organization's mission is to promote a fair and effective justice system, while also supporting attorneys who are dedicated to fighting for justice for those who have been injured by the misconduct or negligence of others.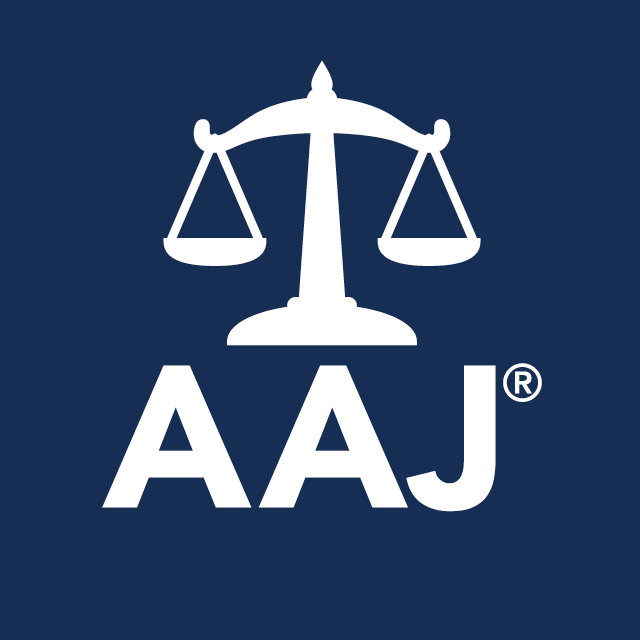 About the Firm
Casey, Devoti & Brockland is a St. Louis-based law personal injury law firm.  Since 1983, our attorneys have been a source of comfort and stability for injured victims. We deliver the perfect balance of aggressive legal representation and compassionate service. Together Partners Matt Casey, Matt Devoti and Anne Brockland have nearly 50 years of trial experience handling a variety of personal injury matters, including: motor vehicle accidents, medical malpractice, product liability, slips, trips and falls, Workers' Compensation and wrongful death.  We proudly serve clients throughout metropolitan St. Louis, southeastern Missouri and southern Illinois.