Legal & Safety Blog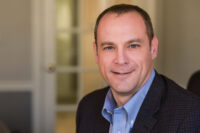 By Matt Devoti
Tubulence Happens:  Flying Safely With Kids
The situation was not unusual. On my way back from Dallas, the flight I traveled encountered turbulence.  You know the feeling.  The cabin shook, a brief moment of weightlessness occurred, and the plane very quickly settled.
We weren't surprised. The pilot had forewarned us of the turbulence.  My wife was grabbing my hand when the cabin shook and, with her other hand, held our youngest daughter's leg.  Lilly was safe; she rode in her car seat which sat secured to an airplane seat tucked between Lauren and the window.  She was asleep when the plane moved and never awoke.  None the worse for wear for the experience.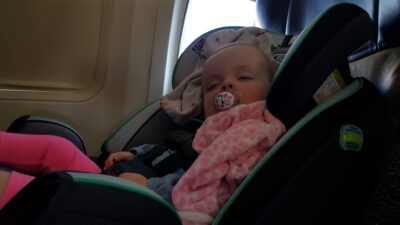 Not all families are so lucky.
Tragedies occur from time to time because parents travel with their young children without proper restraint devices.   Federal regulations permit a child over 14 days old and under two years of age to be carried free of charge when traveling with an adult so long as the child does not occupy a car seat.  American airlines require a boarding pass to reserve a seat for your child.  Of course, you must purchase the boarding pass to reserve the seat.
Unfortunately, severe injury results when planes encounter unexpected turbulence or make an unplanned landing.  The reality is that parents simply cannot hold onto their small children when a potentially violent occurrence happens during the course of a flight.  The physics make sense – all of us can imagine the potential harm if we were holding onto our baby when the passenger car in which we rode was struck in traffic on the highway.  Until regulations and airline policies change, parents must decide whether they wish to provide their children with the same level of security available to them when flying.
The Federal Aviation Administration (FAA) issues public service announcements (PSA) from time to time on the subject. A recent PSA, titled "Turbulence Happens", advises:
Remember the first time you ever held your baby? The way her head rested right in the crook of your elbow, and how her tiny feet tucked between your arms and your chest? Remember her hair, how it just whispered on the top of her head, and how when she squirmed, it was always toward you? Now remember this—no matter how much you love to hold your baby, you can never hold her tight enough on an airplane. If there is unexpected turbulence during a flight, the safest place for your little one is buckled-up securely in a child safety seat. That's because every now and then Turbulence Happens. And when it does, a safety seat is the safest place for your child—and the way you can be sure to hold on to her for a lifetime.
For sure, the FAA recommends the following when traveling with a child :
Secure your child in a child safety restraint system (CRS) rather than your lap when traveling on a plane
Use a CRS approved for use on a plane; a flight-approved CRS will contain a label stating: "This restraint is certified for use in motor vehicle and aircraft"
Measure the width of your CRS before your flight as most airplane seats are no more than 16 inches wide
Ask your airline for a discounted fare for your child as purchasing a boarding pass is the only way to guarantee your use of a CRS
Be prepared to install the CRS in a forward-facing position.
My family made it to and from Dallas without a hitch. And, as a bonus, traveling with Lilly in a car seat which she was comfortable was enjoyable.  Lauren packed toys and snacks for her and Lilly slept for much of both flights, much as she would when sitting in her seat and driving around town on the weekend.