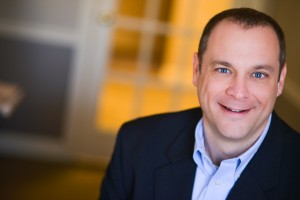 By Matt Devoti
This past weekend, a bicyclist was killed in a hit-and-run accident in the City of St. Louis. Police said that video footage from a camera mounted to the man's bicycle showed that he rolled through a 4-way stop just before the accident. However, it wasn't clear from the video what caused the accident. Tail lights were visible in the video, but police were unsure if they were from the vehicle involved.
The man was an avid cyclist who rode the streets of St. Louis daily. He took cycling safety very seriously. He chose routes through residential areas instead of using main roads, wore reflective clothing and outfitted the front, rear and sides of his bike with blinking lights.
In response to the hit-and-run fatality, a small group of cyclists are protesting that the City of St. Louis isn't doing enough to ensure that vehicles and bicycles can share the roads safely. In its defense, the City of St. Louis pointed out that it currently has 16 miles of dedicated bike lanes and three miles of buffered bike lanes. There are also 36 miles of off-street trails and 74 miles of shared bike/motor vehicle lanes marked with "sharrows." And, by the end of the year, the City of St. Louis will have 36 miles of dedicated bike lanes, 10 miles of buffered lanes and 97 miles of shared lanes.
Amid the finger pointing, there is one thing that everyone can agree on – sharing the road is a two-way street.  Safety precautions and guidelines must be followed by both motorists and bicyclists.  Here are a few important things to remember when traveling on roads – whether you are behind the wheel or riding on two wheels:
Bicyclists have the same right to the road as motorists
With that right, comes the responsibility for bicyclists driving on roadways to follow all of the rules applying to motorists
Bicyclists must obey all signals that control traffic movement, whether those signals are electrical or signs
Bicyclists must stop at intersections when directed to do so by a "stop" sign
Motorists must use the "highest degree of care" while driving
That responsibility applies not just to how motorists drive with respect to other motorists, but also bicyclists, who have the same right to the road as motorists
Motorists must keep a look-out for bicyclists (just as they must for other motorists, pedestrians and obstructions in the roadway) and do not have an absolute right to move through an intersection
Motorists must take all possible action to avoid collision with a bicyclist, even when the bicyclist violates a signal controlling the movement of traffic through an intersection