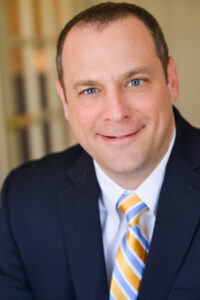 Casey & Devoti, a St. Louis-based personal injury law firm, is proud to announce that partner Matt Devoti has been selected by the National Institute of Business (NBI) to be a member of the presenting faculty for a video webcast entitled, "Litigating Duty to Defend Insurance Coverage Claims: Start to Finish".  This will be the sixth time Matt has served as a presenting faculty member for the NBI, which provides continuing legal education to professionals throughout the United States.
The video webcast lecture will take place on August 26, 2014 from 10 a.m. – 5 p.m. EST.  Matt will be part of the three-person faculty presenting the daylong lecture from the NBI headquarters in Eau Claire, Wisconsin.  Specifically, Matt will be presenting two sections during the lecture – one entitled "Insurance Company Strategies Used to Deny Duty to Defend Claims" and another entitled "Overcoming Defense Strategies – Secrets Insurers Don't Want You to Know".  Matt will also be part of the overview and Q&A session at the conclusion of the lecture.
To sign-up for this lecture go to:  Litigating Duty to Defend Insurance Coverage Claims: Start to Finish.  The lecture is targeted toward other attorneys who are looking for specific tips and tactics to use while handling these types of claims.  The lecture would also benefit insurance adjusters and paralegals.
A National Business Institute video webcast is a continuing education course where the participant attends sitting at their computer, where they can see and hear faculty as they present each topic.  The course book is a downloadable and searchable .pdf that is sent via email.  To learn more about other NBI events, go to www.nbi-sems.com or call (800) 931-3140.