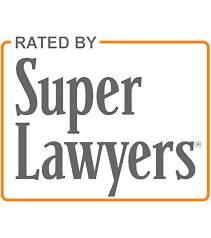 Casey, Devoti & Brockland is pleased to announce Partners Matthew Casey, Matthew Devoti and Anne Brockland have all been named Missouri Super Lawyers for 2019 by Super Lawyers Magazine.
Super Lawyers selections comprise the top 5% of attorneys and are made on an annual, state-by-state basis.  This is the second year Anne Brockland has been named a Super Lawyer.  Previously, she was a six-time recipient of the magazine's Rising Star Award.  In 2010, Matt Casey received the Rising Star Award. This is the eighth consecutive year he has been recognized as a Super Lawyer.  Matt Devoti was previously a three-time recipient of the Rising Star Award; this is the seventh consecutive year he has been recognized as a Super Lawyer.
"Working in the legal profession in St. Louis and the surrounding areas, your reputation will precede you.  How you treat others directly affects how people perceive you," said Matt Casey.  "We are humbled and grateful that our legal peers recognize our commitment to treating everyone – clients and colleagues – in a professional and respectful manner."
Super Lawyers is a rating service of outstanding lawyers who have attained a high-degree of peer recognition and professional achievement.  Super Lawyers selects attorneys using a multi-phase process that combines peer nomination, peer evaluation, and independent research. In 2013, the Super Lawyers selection process was patented by the U.S. Patent and Trademark office demonstrating it's credibility as an independent, third-party rating system.